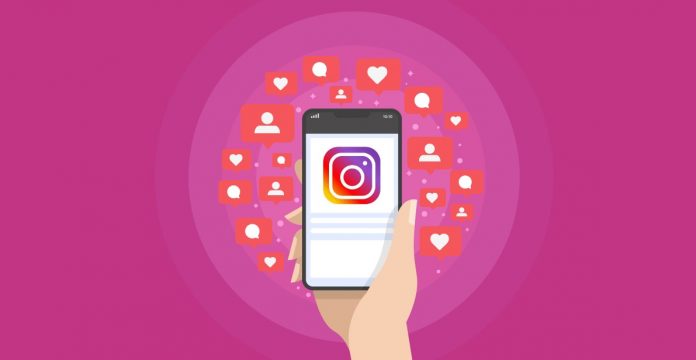 Instagram's multifunctionality forces users to use it for a variety of purposes. Some users are active on their profiles, promoting and becoming famous. While others just visit the site to read news, follow interesting profiles, or purchase necessary products. Both groups of Instagram users may benefit from account analysis, so we're going to discuss both in this article.
Whether you are an entrepreneur, a marketer or a regular user – everyone, without exception, is interested in likes. They are the perfect tool to promote your Instagram account, and your brand, analyze audience preferences (if there is your own business) – and, of course, keep a track of what people like.
Unfortunately, in 2019 the administration of Instagram made adjustments and restricted users from viewing each other's activity. On the one hand, the decision is wise and absolutely correct, as it contributes to maintaining the privacy and providing confidentiality. However, several categories of account owners like business accounts, bloggers, and developers spoke against it. But Instagram was adamant – and today the option to view other users' activity is not available. The question is: what to do and how to be?
No need to worry, there is a solution. The easiest and the most popular method of knowing whose posts a person likes is using the programs that allow you to view likes. Today we will speak about how to view all the likes of any user via addressing the efficient service DataJam.pro.
Why do people need to know about the likes of other users?
The original and primary goal of putting likes is an expression of sympathy and nothing more. In essence, a "Like" is an evaluation that confirms that the user is interested in the content. To like a post, simply click on the transparent heart below the photo. Once clicked, it will turn red, and the user will see you. The number of hearts below the posts allows you to see which publication formats and topics are the most popular with subscribers.
Giving a vivid representation of the attitude of a person towards other accounts, likes on Instagram may provoke some conflicts on the domestic level. The newly introduced changes hide a person's activity and provide more confidentiality. Therefore, there are so many complicated situations when addressing a specialized service and spying a little are a must.  For example, what to do if you have doubts about the honesty and loyalty of your beloved? Or if you want to be aware of your children's interests? Someone unknown wants to follow you and become a friend? Is it better to live blissfully in ignorance or to push a few buttons and get detailed information about the priorities of the ‌person? You are the one to decide. DataJam.pro introduces a comprehensible list of cases when people got necessary assistance and obtained a pleasant experience.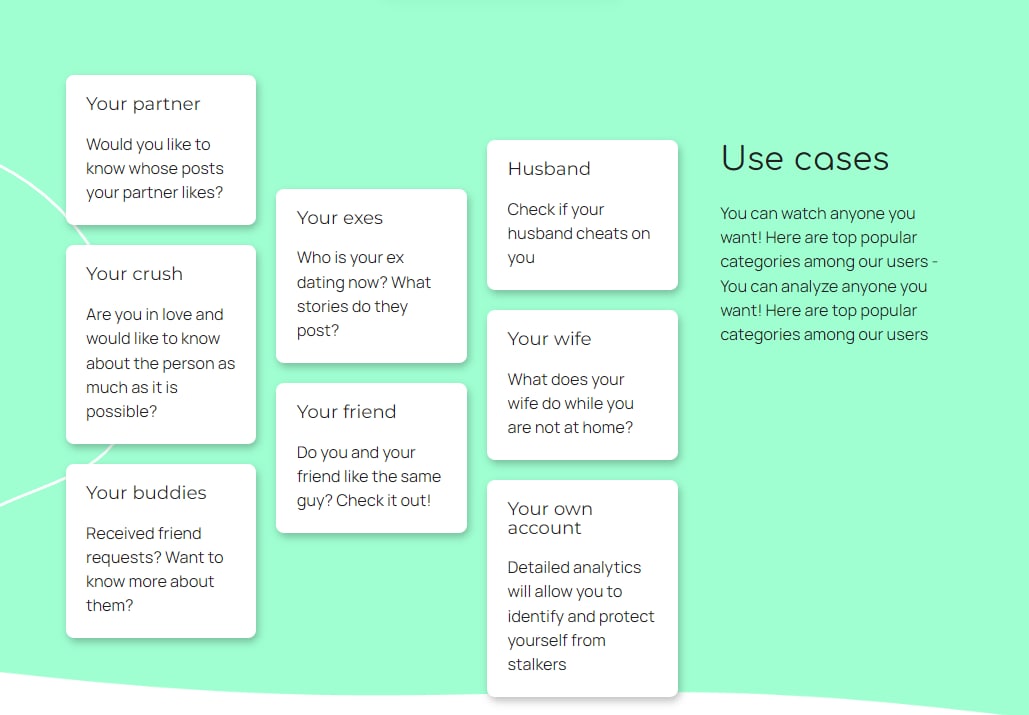 Speaking about the business purposes, likes are irreplaceable instruments for making your account popular. The promotion of the blog starts with positive evaluations thanks to which posts attract new users. Let's look at a few important aspects of the usefulness of likes beyond the emotional component.
In order for your posts to be read, they need to be prioritized in the feed more often. Instagram recommends people content based on likes and comments. The Instagram algorithm determines the value of posts also by the number of likes. The more of them, the more people see it. You may already know that like comments, likes are a measure of engagement. The higher the engagement rate on Instagram, the more valuable the account looks to the social network algorithm.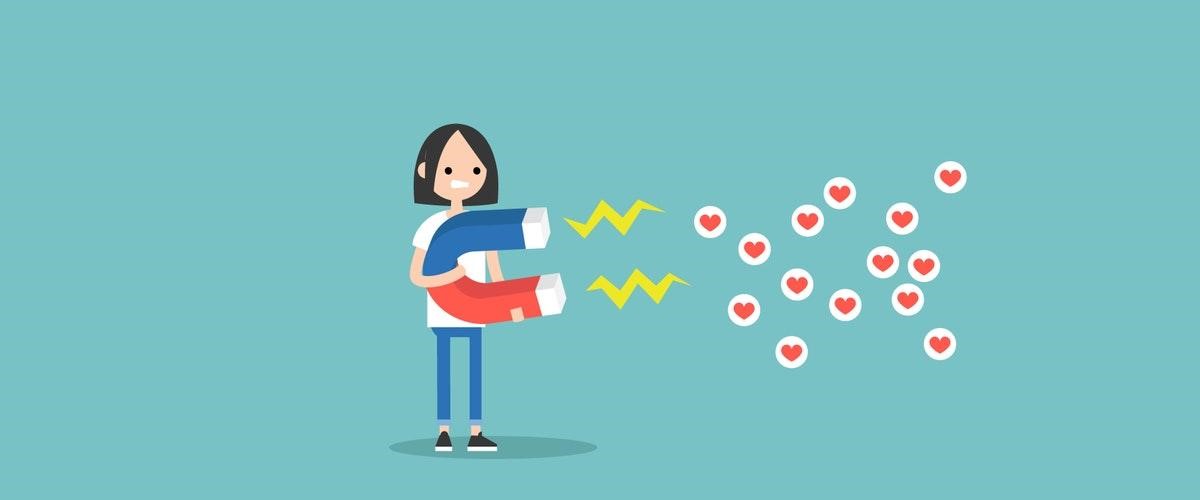 Promotion through advertising
Instagram today is unparalleled in design, filter settings, and functionality. We can consider it being one of the most convenient and simple marketplaces. The effect that advertising on Instagram has‌ no competition. As Instagram's user base has expanded, so has the value of advertising.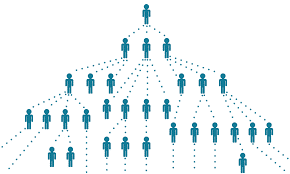 Tracking the likes of your business rivals, you may find out valuable facts about their promoting strategy. Which accounts do they like, how often, whether they put likes under their followers` publications or not, do they conduct lifetimes – ‌ these factors can significantly influence their profile reach on Instagram? As a result, the positive changes, in case of a successful marketing strategy, lead to the rising level of sales.
How to find out what someone else likes on Instagram?
After Instagram has deleted the feature of monitoring someone else's likes, it is no longer workable to observe activity of others. Still, one way to find out another user's activity in relation to other people's accounts is to see regular likes from them. "Like" signs can show the user's attitude. What posts he likes or what  people. There are ways to figure out things like, for instance, if your beloved loves a particular Instagram person. To find out, click on the person's images and go through the names of others who have liked them for your boyfriend or girlfriend's name. Or, if you have access to that person's account, you can view their like history to learn what they were interested in. But we believe that attempting the manual approach is time-wasting and not really effective. It is only possible to learn what someone loves on Instagram in addressing the right people. To see what someone likes on Instagram, you can use third-party applications. Especially those which boast of an unquestionable confidentiality.
What steps do I need to perform using DataJam.pro?
When you consider how much accurate data the service DataJam.pro provides, its implementation becomes easy. There are no difficult steps to follow; everything is simple and clear. Your only responsibility is to enter the required person's username.
Here is a brief lesson and a list of the required motions to make sure you follow the right steps.
Open DataJam.pro and push the button «Start trial».

Open User Agreement, read it attentively and put a tick.

Enter your email and pay $1 for the trial. This step is crucial since it verifies your bank account and capacity to cover application usage costs. It grants you access to the service's features. The program shields its users against spam and hacker attacks in this way.

Having undergone the easiest registration process, ‌ open the main page. It represents the analysis of your personal account.

Press the «Add account» button on the top of the page to select a profile for monitoring.

Enter the username of the person whose stories you want to look at. Choose the correct variant from the list.

Press the button «Start checking» and wait a few minutes for the results. Mind that the bigger amount of data the profile contains, the more time the checking will take.

After checking, choose Likes and enjoy the results.

The function of adjustable settings is a good helper in your spying activity. You can select a necessary group of likes – all or new as well as track given and received likes. Just press the correct button and you will see.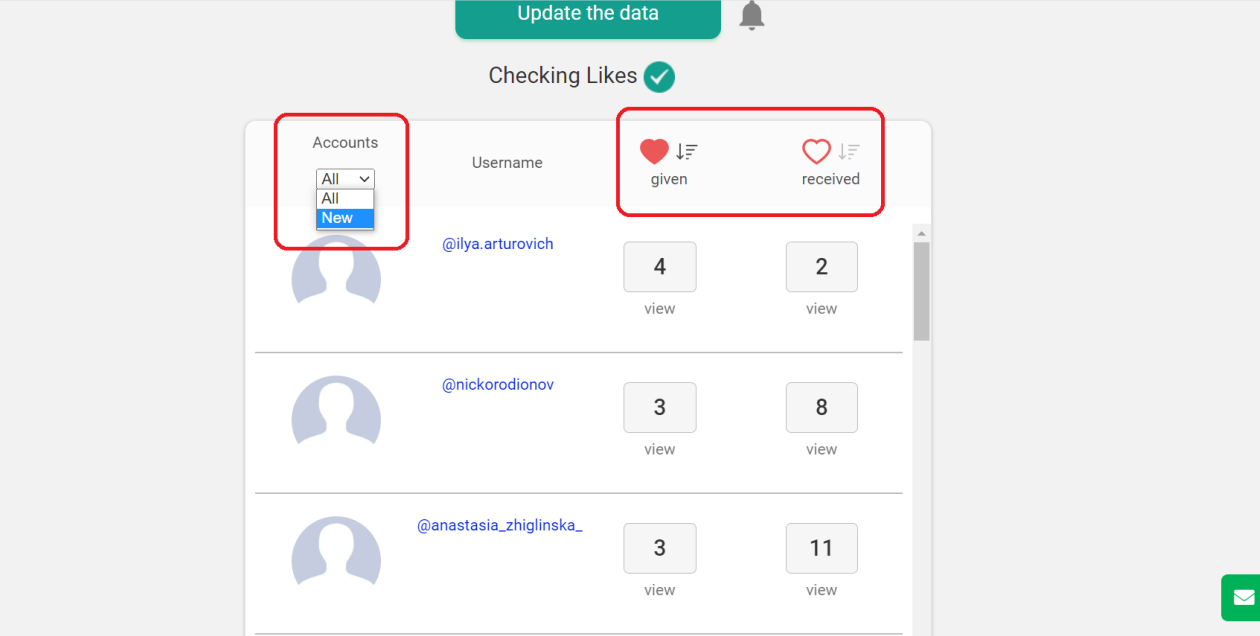 What are the benefits of addressing a paid service?
The abundance of free instruments for any task makes people suggest the rational idea – Why should I pay for the thing I can get for free in another place? Without doubt, there are services featuring unfair prices providing only a few useful functions. DataJam.pro does not belong to the group of narrow possibilities. The creators of DataJam.pro are the most professional team committed to add the maximum number of features to their service:
the registration process is simple and takes a few minutes;
payment method not requiring complicated steps;
available trial period for only $1;
detailed informational feedback;
full anonymity and confidentiality ;
no limits about the type of the profiles for analysis;
entering your account data is not a need;
attractive design and easy way of utilization;
possibility to update the profile's data daily.
This is definitely not the whole list of advantages you get with professional help. Be ready to become absolutely astonished by the complete pack of future attractions.
Considering the general features of what makes the paid service more user-friendly, we should consider such crucial points as:
paid service offer more professional help and provides complete confidentiality;
more control over the performed actions of the monitored accounts;
eliminating the chance of spam and phishing;
high confidence in the validity of data.
The group of digital experts constantly updates and puts new capabilities into practice. When contrasting DataJam.pro's service with its free competitors, its reputation is by far the most helpful feature. When you pay the set price, you make an investment in your balance and serenity. While the free applications can simply vanish in a minute, forcing you to look for new help. Such circular movement will not achieve the intended outcome.
How much does it cost to reveal the likes of other users?
DataJam.pro is perfectly suitable for meeting the needs and desires of each client. Taking into account the versatility of the audience, the service gives a good opportunity of investing money into the correct approach. Let's have a closer look at three beneficial offers provided by the developers.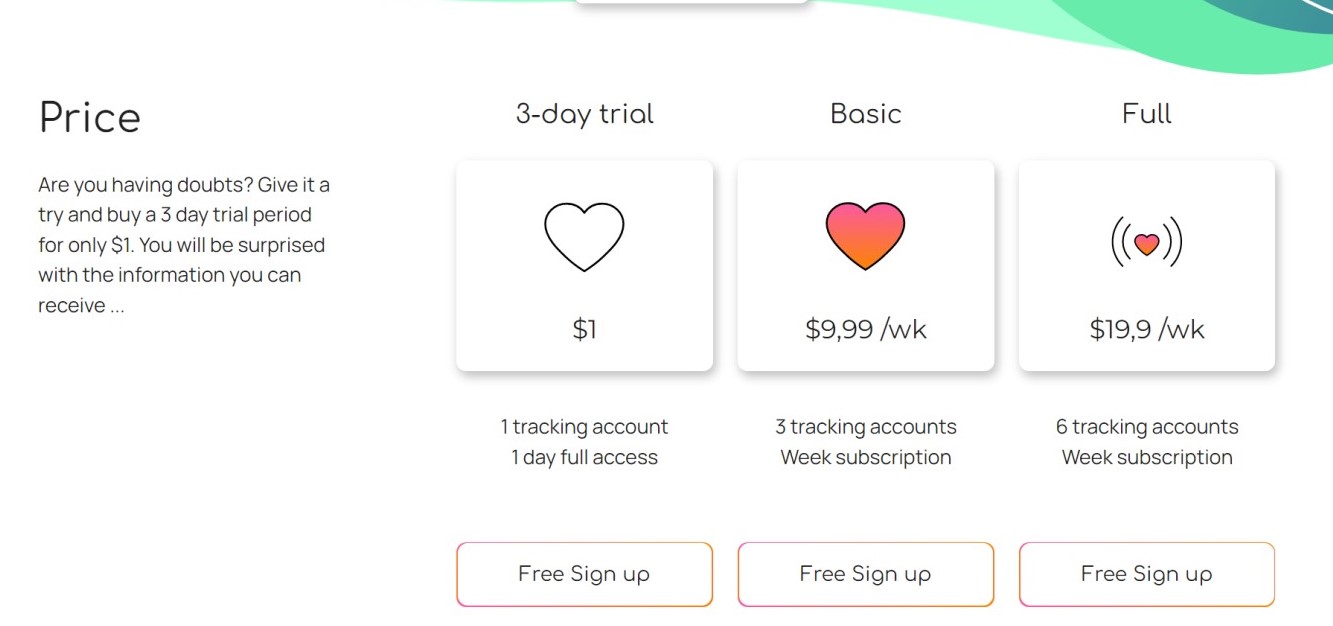 3-day trial. With a trial account you have 1 day access to 1 account. It means you can monitor the likes of the person for the whole day to come to the right conclusion. The first offer costs $1 and is designed for those who are not sure about the powerfulness of the tool. Believe me, paying even a tiny amount of money will definitely bring its advantages.
This package comprises a week subscription and 3 accounts to track. Pay $9.99 in a week. The basic offer represents a lucrative gift for business profiles or those who intend to spy on competitors. The possibility to analyze 3 marketing strategies at a time is a huge benefit of an efficient instrument.
Giving preference to the full pack, you make a long-term contribution. A week subscription and 6 profiles to track – can you imagine this? Paying only 19.9$ for 7 days, you aim at receiving as much detailed feedback as possible. Monitoring likes via this method gives access to a great number of profiles at one time. You only have to switch them and push the update button.
What else do I get with DataJam.pro?
The designing and constant development of DataJam.pro requires attracting professional specialists and huge investments. However, the owners of the website do not allow themselves to set a sky-high price.  Their main goal is to invent an incredibly effective tool for helping people in various cases. That's why the service does not ask to pay outrageous costs and permanently works on inventing more contemporary functions. Some of the most important functions are conducting the most profound account analysis and delivering as much detailed information as possible. Joining the online service, your profile will face 18 indicators. No facts and figures will be missed. The data you get as the results:
Number of posts and likes of the person of interest
Increasing or falling number of followers and followings
New comments under posts in profile and those which are left by the user
Commentaries deleted from the publications
Browsing stories anonymously
Access to the deleted and expired stories
The latest posts and audience reaction to them
Publications deleted from the profile
Added geotags
Daily updating of the information in the account
Deeply analyzed statics of your own content
What are the outcomes? 
Instagram is designed so that users are interested in seeing who likes who on the platform. The "I like" tags have become a kind of social proof. To see the likes now, you can use third-party services. Among them DataJam.pro appears to be one of the most reliable. Being in high demand among clients from all over the world, it provides successful monitoring opportunities for each. This happens because of its distinguished service and absolute affordability. To apply this advanced technology in your daily life, you ‌ need to spend a fortune. It will definitely pay off soon.